Protect Your Hard Surfaces From The Harsh Conditions of Canadian Winters with Prosoco's Water Based Saltguard!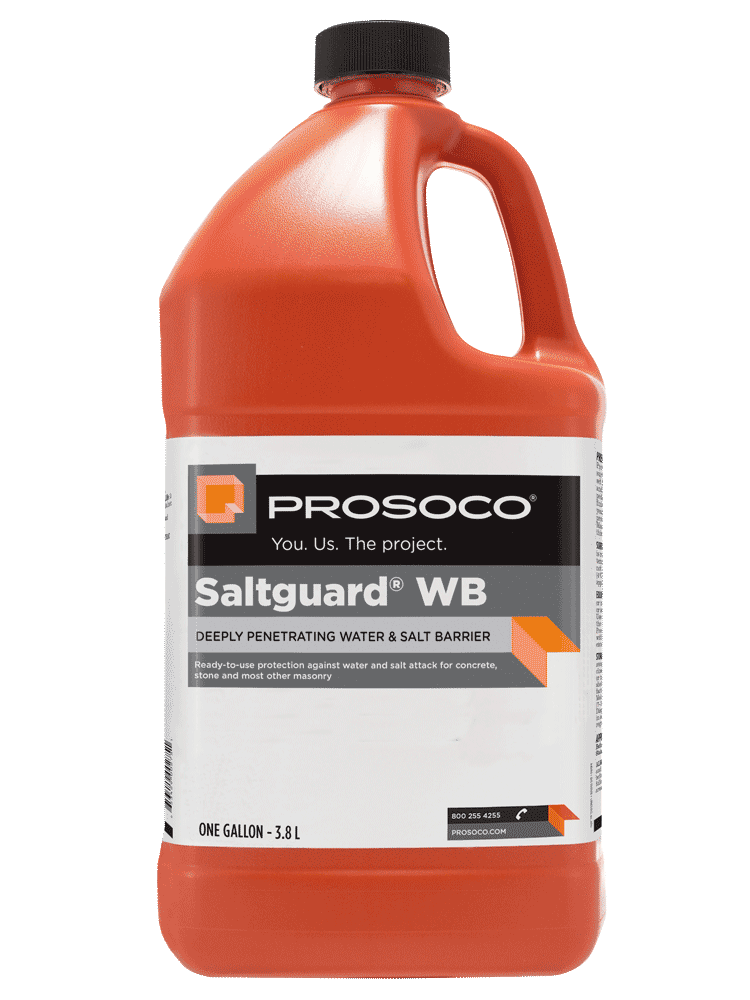 Deep-penetration water and salt barrier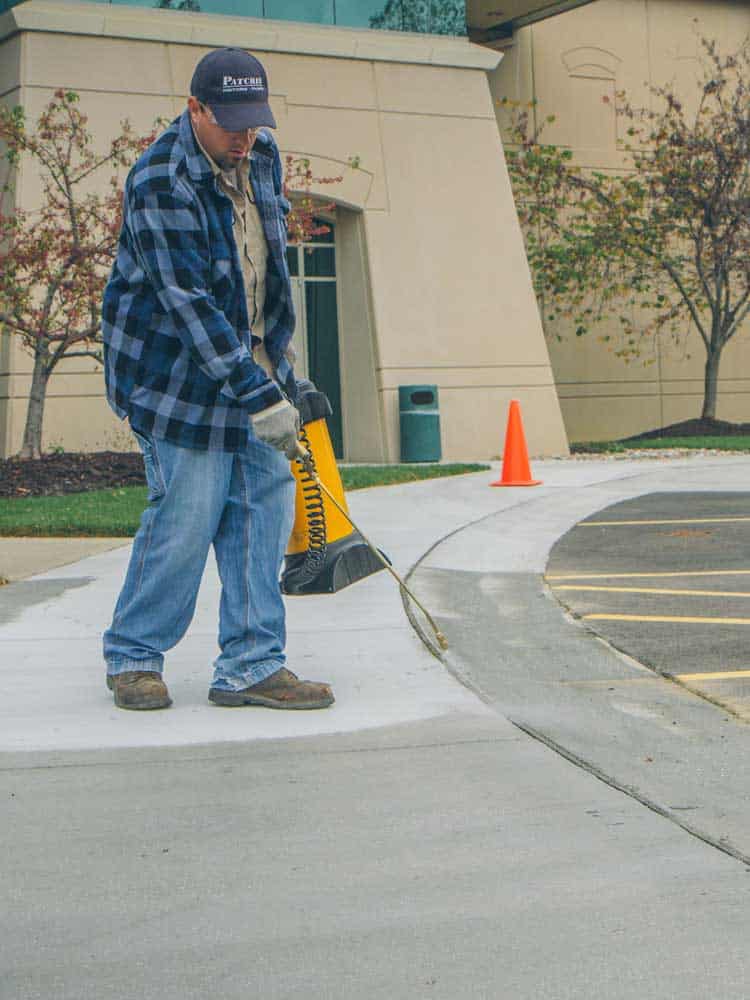 Protect your concrete and masonry with Prosoco's Saltguard, a water-based, ready-to-use, water repellent and chloride screen. Saltguard WB is a water-based, ready-to-use, VOC-compliant silane/siloxane water repellent and chloride screen for the protection of concrete and masonry. Low-odor and alkaline-stable, Saltguard WB is ideal for field or in-plant application to concrete and most masonry.
ADVANTAGES
Penetrates to produce long-lasting protection on vertical or horizontal surfaces
Water-based formula minimizes explosion and fire hazards associated with alcohol- or solvent-based water repellents
Easy soap-and-water cleanup from window glass, window frames and equipment
Low odor reduces risk of application to occupied buildings
Alkaline stable – suitable for new "green" concrete, 14–28 days old
Treated surfaces "breathe" – doesn't trap moisture
Resists water penetration when applied over existing shrinkage cracks of 0.02 inches or less
Effective protection against de-icing salts and salt air
Complies with all known national, state and district AIM VOC regulations
Saltguard WB is a remarkable solution in the realm of concrete protection. Renowned for its exceptional water-based formulation, Prosoco's Water Based Saltguard serves as a vital tool in safeguarding concrete structures against the deteriorating effects of salt and moisture intrusion. This innovative product not only offers an effective shield against the corrosive impact of chloride ions, which can lead to premature deterioration and structural compromise, but also does so with an environmentally conscious approach, thanks to its water-based nature. With Saltguard WB, Prosoco presents a powerful asset for enhancing the longevity and resilience of concrete, thus contributing to the preservation of infrastructure in an efficient and sustainable manner.
Architects, engineers, and construction professionals can confidently embrace Saltguard WB as a valuable ally in their efforts to fortify concrete against the erosive forces of nature, ensuring that structures remain durable and safe for years to come.
Ready to Protect Your Hard Surfaces with Prosoco's Saltguard?
Our sales team is happy to help connect you with the right product. Simply contact us with your wishlist and we'll see how we can help!
Hewson Brother Building Supply, a local leader in building materials and supplies, is thrilled to announce the addition of a full selection of hard surface care products to its inventory.
Among the notable additions is the highly acclaimed Sure Klean line by Prosoco, known for its exceptional quality and performance. With this new product line, our team will be able to cater to the growing demand for comprehensive solutions to protect and maintain hard surfaces in the construction industry. The inclusion of the Sure Klean line further strengthens our commitment to providing top-of-the-line products to their customers.