As an active member in our local communities, we're excited for this upcoming Hewson Brothers golf season! This year, we're excited to be contributing to a number of golf sponsorships in the area. For the past several years, our company has been participating in golf tournaments to help raise funds for local charities, connect with local industry leaders and support our local associations. These events have become a highlight of our summer calendar!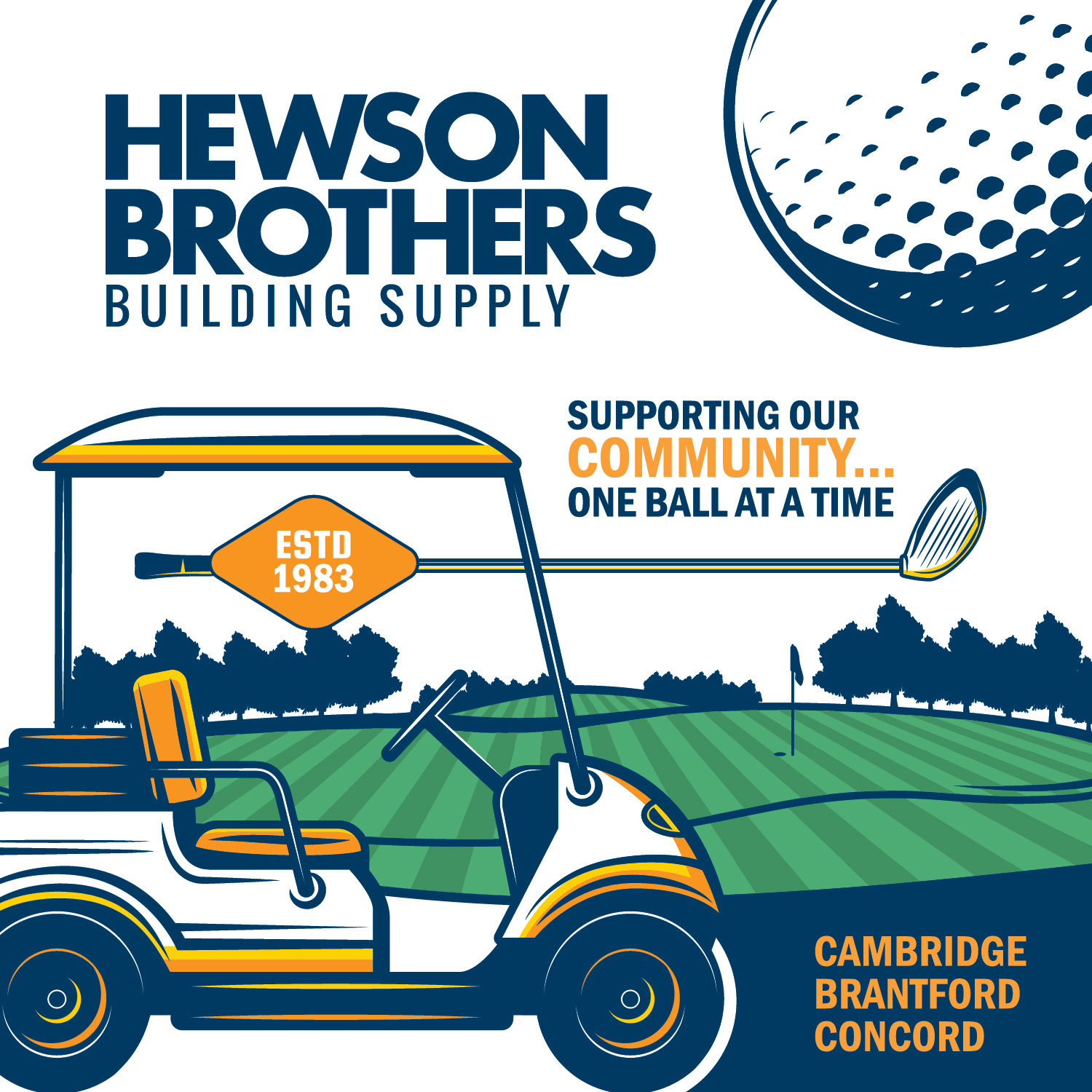 In the past, these golf tournaments have been a great success. Furthermore, it's always nice to support these worthy causes by participating in a sport we love! These events are always well-attended, with dozens of golfers competing for prizes and participating in raffles and auctions to raise funds for the chosen charities.
This year, we're supporting 3 main organizations through our Hewson Brothers Golf Season. The funds raised from these golf tournaments will support a range of local initiatives. These events have become a key source of support for these organizations, which rely on community donations to carry out their important work for their members and our community.

The Grand Valley Construction Association
The Easter Seals
Easter Seals Ontario is a charitable organization dedicated to improving the lives of children and youth with long-term physical disabilities.
The Brantford Food Bank
The Brantford Food Bank supports individuals needing assistance for a variety of reasons, and they try to provide information and assistance regardless of whether or not they provide a program.

In addition to our community golf sponsorships, we also support our community in many other ways. The company has supported many local sports teams, and other community initiatives over the years. This year, we're proud sponsors of number of local sports teams, including the Brantford Bobcats Girls Softball team. We also are active supporters of our local food banks in both Brantford and Cambridge.
Our commitment to our series of community golf sponsorships has had a significant impact on our community and our industry, and we're proud to be a part of it!