In the world of construction and building safety, staying ahead of the curve is essential. At Hewson Brothers Building Supply, we understand the importance of providing cutting-edge solutions to our customers. That's why we're thrilled to help you enhance fire safety with TTG Ultra-Sealing Foam, the latest innovation in firestop technology – the TTG with Ultra-Sealing Foam by Specified Technologies Inc. (STI).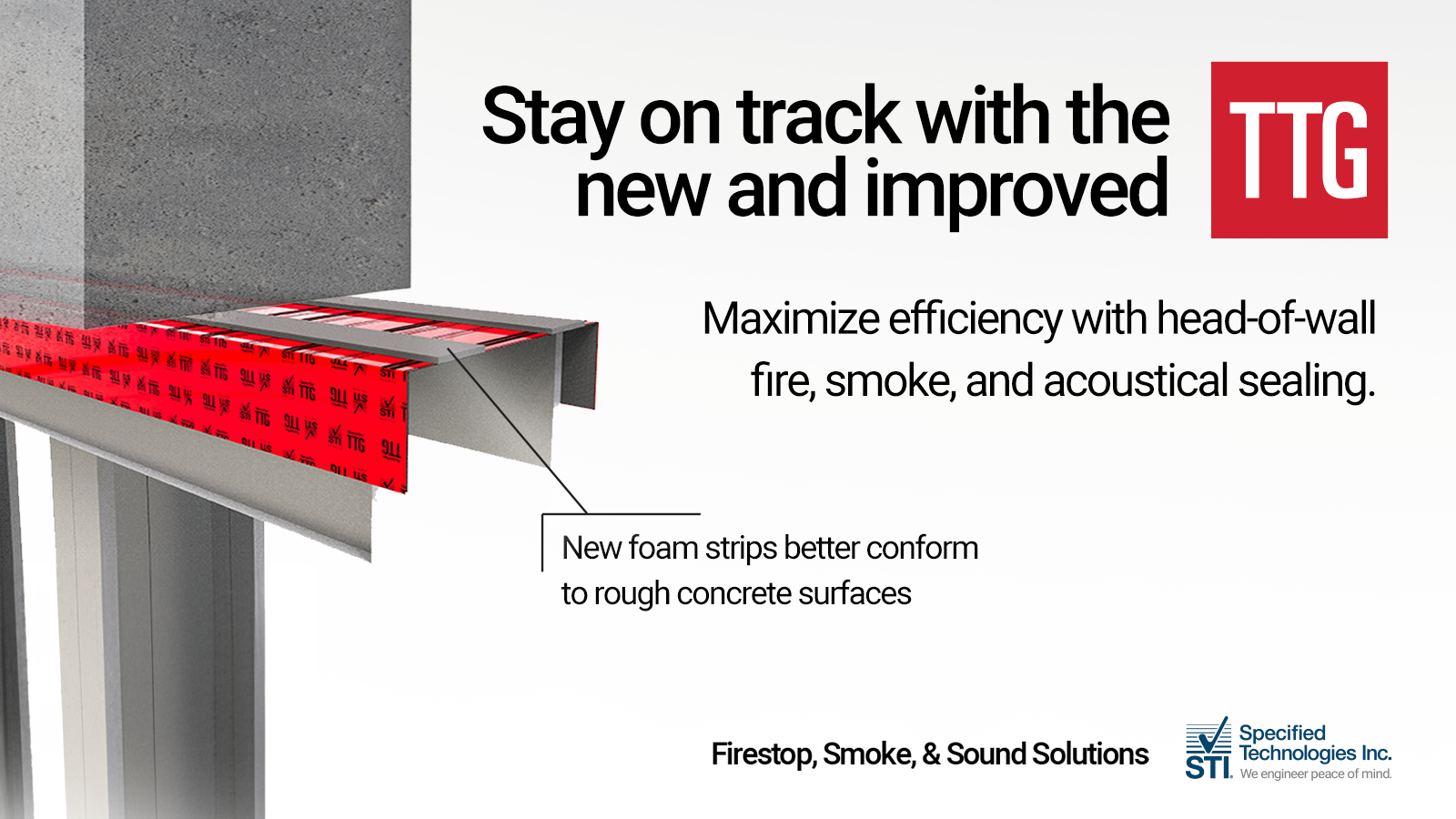 TTG: A Game-Changer in Fire Safety
For over a decade, contractors have wholeheartedly relied on the original TTG, and for good reason. This construction material has been a trusted ally for those seeking to create secure firestop barriers. It's well-known for its capability to eliminate traditional firestop sealants or sprays, enabling real-time firestop solutions during wall construction.
The All-New TTG with Ultra-Sealing Foam
The introduction of Ultra-Sealing Foam takes TTG to the next level:
Versatility: TTG seamlessly works with any ceiling track, offering flexibility during installation.
Tested and Approved: TTG meets the highest industry standards for standard and shaft wall construction.
Compression and Extension: TTG boasts 100% compression and extension capacity, ensuring a secure firestop solution.
Moreover, it's vital to note that TTG has undergone rigorous testing in various critical joints, including head-of-wall, wall-to-wall, and bottom-of-wall, definitively proving its effectiveness.
Furthermore, TTG can be effortlessly cut to the desired length with simple tools like scissors or a sharp knife, resulting in minimal waste and maximum efficiency.

Ultra-Sealing Foam:
The Advancement You Need
The addition of the sealing foam base is where TTG truly shines. This foam enables TTG to seamlessly conform to uneven surfaces like concrete, guaranteeing a tight, impeccable seal that significantly enhances fire safety.
Furthermore, the closed-cell foam's unique formulation makes it remarkably resistant to moisture absorption, a critical attribute for applications in bottom-of-wall joints, where moisture can be a persistent challenge.
Upgrade Your Fire Safety Today
To sum it up, Stephen Bennett, Product Manager at STI, emphasizes: "We are genuinely excited to introduce the new TTG, also known as Track Top Gasket. The new TTG version includes a sealing foam base that significantly improves installations on uneven surfaces. TTG enhances both the rate of application and ease of inspection, making the decision to opt for TTG over traditional sealants and spray solutions a no-brainer."
For detailed documentation and specifications of the new TTG with Ultra-Sealing Foam, please visit our TTG Track Top Gasket | STI Firestop.
Don't miss this opportunity to enhance fire safety during construction with the TTG Ultra-Sealing Foam by STI, now available at Hewson Brothers Building Supply. Upgrade your firestop solutions and stay ahead of the curve in building safety.