ARMSTRONG CEILINGS
AND WALLS
Hewson Brothers is focused on being the leading Armstrong Commercial ceilings and wall dealer servicing Southern Ontario, Niagara and the Greater Toronto Area. At home, at work, in healthcare facilities, classrooms, stores, or restaurants, Armstrong World Industries offers interior solutions that help to enhance comfort, save time, improve building efficiency and overall performance, and create beautiful spaces.
Fueled by Growth
Established in 2021, the AD Canada business unit was formed to bring together four distinct Canadian AD divisions under one umbrella, with the committed goal of maximizing the growth and success of each division's member and supplier partners. With a strong emphasis on overall impact, this business unit, which is comprised of AD Industrial & Safety Canada, Plumbing & Heating Canada, Electrical Canada, and Building Supplies Canada, seeks to invest in the futures of its partners' operations.
AD's Canadian operations began over three decades  ago and have evolved to account for over 20% of AD's total business with both distributor members and supplier partners steadily outpacing the market. The Canadian market represents a significant focus for AD and continued growth, in current and new markets, is a cornerstone of our long-term strategic plan and success.
All of our members are Canadian owned and operated. They are local market leaders with a passion for growing their businesses through entrepreneurial thinking and strong service. As we've expanded together, so has our ability to create efficiencies and invest in the people and the programs that drive growth and profitability.
Every AD Canada member and supplier has a real voice in our operations. Through their AD Canada divisional boards, they oversee local operations and control all programmatic decisions. Our dedicated local associates are passionate about ensuring the success of our members and suppliers in their home country.
As we look to the future, we believe that AD is uniquely positioned to help independents and suppliers across Canada grow and prosper in an age of increasing consolidation, globalization, and channel convergence. We look forward to continuing to grow stronger, together.
Ceilings and Walls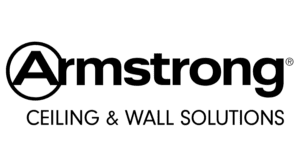 Tools, Fire Stopping & Caulking