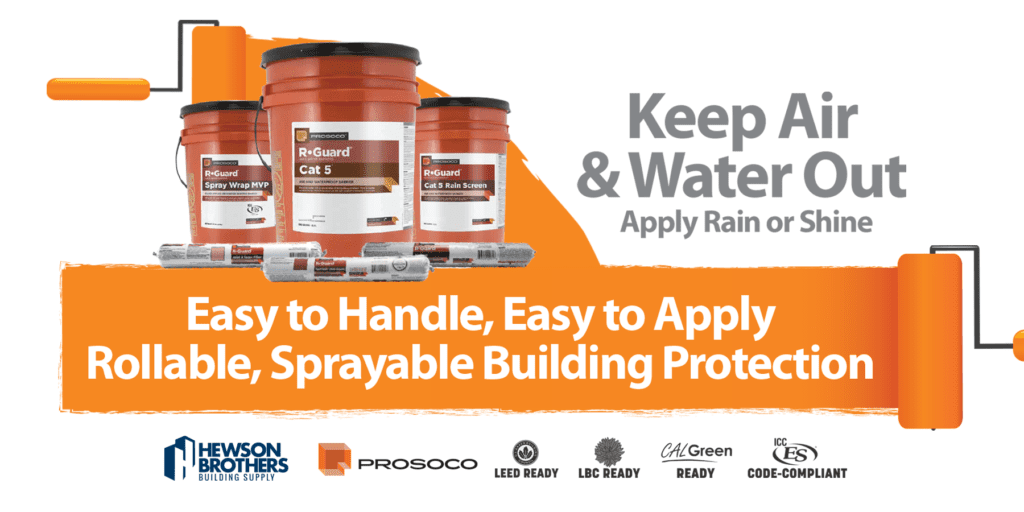 PROSOCO R-GUARD
DON'T TAKE CHANGES WITH YOUR BUILDING protect it with the PROSOCO R-Guard air & water barrier system. Provden to withstand extreme weather conditions, R-Guard-protected buildings are more durable, resilient and sustainable.
PROSOCO R-Guard air and water barrier products can be applied in wet or dry conditions and have a certified 12 month UV exposure time.
The rollable and sprayable solutions create a seamless seal with no heavy, bulky rolls to deal with. With a local network of field reps and technical advisors, PROSOCO and Hewson Brothers are here to make sure your job goes smoothly. Call or email us today for more information or a site demonstration.